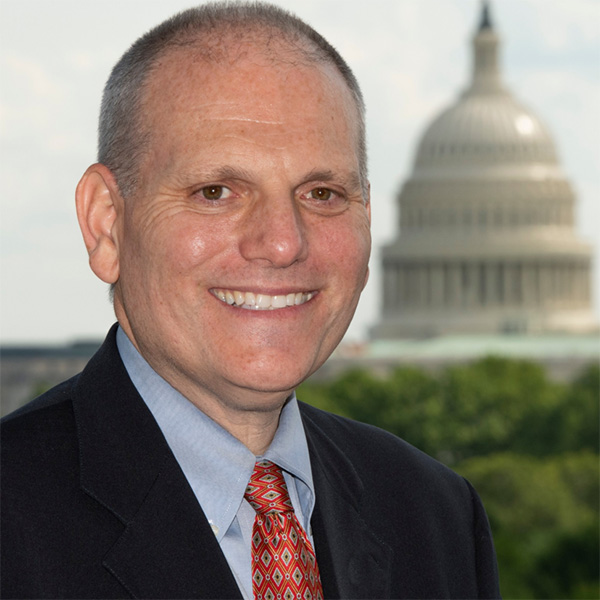 William C. Daroff
CHIEF EXECUTIVE OFFICER
William Daroff became the Chief Executive Officer of the Conference of Presidents of Major American Jewish Organizations on February 1, 2020. In that capacity, he is the senior professional guiding the Conference's agenda on behalf of the 52 national member organizations, which represent the wide mosaic of American Jewish life.
Previously, he was the Senior Vice President for Public Policy and Director of the Washington Office of The Jewish Federations of North America, where for nearly 15 years he was the chief lobbyist and principal spokesperson on public policy and international affairs for 146 Jewish Federations and more than 300 independent communities.
Named by The Jerusalem Post as being among the fifty most influential Jews worldwide, and by The Forward newspaper as one of the fifty most influential Jews in America, Daroff steadfastly guides the leadership of American Jewry through its thorniest issues. He builds consensus among all of the Conference's diverse membership to craft cohesive foreign policy goals for the American Jewish community. He advocates for a secure Israel, for strengthening the US-Israel relationship, and the protection and security of Jews worldwide. Daroff is an international leader fighting antisemitism in all its forms, both domestic and abroad.
As CEO of the Conference, Daroff is in constant dialogue with key policymakers, members of Congress, and the White House. He regularly engages with the diplomatic corps in Washington and at the UN on a range of issues that are of interest to the American Jewish community. Daroff also travels extensively to meet with governmental and Jewish communal leaders from across the globe, including the top leadership of the Israeli government and the Knesset.
Daroff received his Bachelor's Degree (summa cum laude) in Political Science & History, Master's Degree in Political Science, and Juris Doctorate from Case Western Reserve University in his hometown of Cleveland, Ohio. He is an adjunct Professor at George Washington University and a life member of the Council on Foreign Relations.
He met his wife, Heidi Krizer Daroff, in Krakow, Poland, in 1995 while studying at Jagiellonian University, from which they both received certificates in the history of Eastern European Jewry and the Holocaust.
You can find him on Twitter at: www.twitter.com/daroff