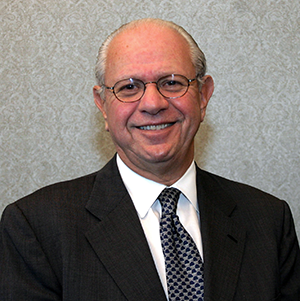 Stephen M. Greenberg
Stephen M. Greenberg served as the 29th Chairman of the Conference of Presidents from June 2015 to May 2018.
Prior to his tenure at the Conference, he was the Chairman of the National Coalition for Eurasian Jewry(NCSEJ). He also served as Chairman of the National Young Leadership Cabinet of UJA; Co-chair of the First Moriah Conference; a founding member of The North American Jewish Forum; member of the executive committee and Treasurer of the Tel Aviv-Yafo Foundation; Past President of the American Friends of Beit Hatfutsot and current member of its International Board; past National Vice President of the UJA and also a National Vice Chairman and Chair of the Development Committee of Hillel International.

Mr. Greenberg has been honored by American Friends of Yeshivot Bnei Akiva; American Friends of Beit Hatfutsot and Israel Bonds. He was a recipient of an award for Outstanding Professional Achievement from the New Jersey State Bar Association.

Mr. Greenberg received a J.D. with honors from The George Washington University Law Center in 1968. He served as Executive Assistant to the United States Attorney for the District of New Jersey and was a founding partner of the firm of Robinson, Wayne and Greenberg. He later served as Chairman and CEO of NET2Phone, Inc. and IDT Spectrum.
Additionally, he is past Chair of the Federal Judicial Selection Committee for New Jersey; a past member of the Public Broadcasting Authority of New Jersey and was a member of the state's New Jersey-Israel Commission by Gubernatorial appointment.
He is currently a managing member of the Pilgrim Mediation Group, and lives with his wife in New York.