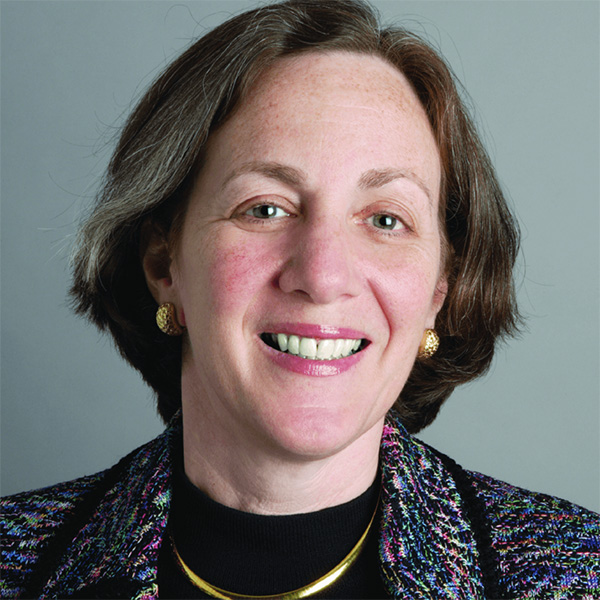 Dianne Lob
CHAIR
Dianne Lob serves as Chair of the Conference of Presidents of Major American Jewish Organizations. She was elected in April 2020, and served as the Conference's first Chair-elect from April 2020 to March 2021.
Lob retired as a Senior Managing Director at AllianceBernstein (AB) at the end of 2020. AllianceBernstein (AB) is a leading global investment management firm that offers high-quality research and diversified investment services to institutional investors, individuals and private clients in major world markets. Lob held the position of Senior Managing Director and Global Head of Business and Product Development at AB. Previously, she was President and a Director of the Sanford C. Bernstein Mutual Fund Board, and chair of Bernstein Global Wealth Management's Private Client Investment Policy Group. Lob was a founder of AB's women's initiatives, including an Employee Resource Group dedicated to women's empowerment and the Women's Leadership Council.
Prior to joining AB in 1999, she spent 22 years at J.P. Morgan, where she was a Managing Director and investment banker specializing in providing mergers and acquisitions advice and debt and equity financing for large-capitalization industrial companies.
Lob became a Board Member of HIAS, the global Jewish nonprofit protecting refugees, in 2010. She served as its first female Board Chair from 2016-2019. In this role, she led the Board through a growth period for the organization amid the largest global refugee crisis since World War II. During her time as Chair she also led HIAS through the aftermath of the murderous attack on the Pittsburgh Synagogue that housed the Tree of Life, New Light, and Dor Hadash congregations. This mass-shooting was an antisemitic attack motivated by HIAS' work.
Lob's Jewish communal involvement is not limited to HIAS; she is also active with UJA-Federation of New York. Motivated by her passion for Jewish continuity, she worked with UJA's Synergy committee which used data driven decision-making to define thriving synagogues across the religious spectrum. She served on UJA's Community Resources committee, which works on broader community issues. Lob currently serves on one of UJA-Federation's committees focused on Israel and providing education and job skills to create economic development for a broad array of diverse populations including the Haredi community, the Israeli Arab Community, and those communities in the social and geographical peripheries of Israel.
A first-generation American and the child of German Jewish refugees, Lob holds an MBA from the University of Chicago Graduate School of Business and a bachelor's degree in economics from Tufts University.